The Deacons of

Phillips Church

welcome you and

hope that you will

experience God's

blessing as you worship

and fellowship with us.

Phillips Memorial Baptist Church

565 Pontiac Avenue

Cranston, Rhode Island  02910

401-467-3300

fax:  401-467-3302

    Phillips Memorial Baptist Church

The Board of Deacons

As Deacons, our primary emphasis in serving the Lord and our church is the spiritual needs of the church.  Presently there are 18 members of the Diaconate and we are organized into three teams - Worship, Membership and Church Life.  Our Deacons partner with the Pastor on visitation and keeping in touch with our congregation.

Worship

The Worship team is responsible for working with the Pastor on anything relating to the worship services, plus enlisting people to serve as lay readers and children's story-tellers.  We celebrate Communion the first Sunday of each month and it is the responsibility of the Deacons to prepare and serve Communion.

Membership

The Membership team is responsible for reaching out to our congregation as liaisons to the Diaconate, including keeping the Pastor informed.  This team also keeps our Facebook page updated and works on different media to connect with our congregation and our church community.

Church Life

The Church Life team is responsible for the "care of the congregation", including organizing Greeters, Coffee hour hosts, special events and get-togethers. 

Phillips Church

Deacons need you!

You can serve the Lord by volunteering!

Prepare and serve coffee and punch after Sunday worship.

g Greet people on Sunday

g Help get things done during special events.

See Gail St. Angelo or call the church office

467-3300, extension 1.

g Participate as a lay reader or children's moment presenter.

See Jeff Damrad or call the church office for details.

Flower Donations

g Altar Flowers

Give the altar flowers as a memorial for a loved one or for a celebration. Sign up ahead of time for the date you request. Call the church office at 467-3300, extension 1.

"Come follow me, and I will make you fishers of men." . . . . . Jesus

Give to the PMBC Deacons Fund

Donations provide emergency support for persons in critical financial situations.  Look for envelopes in your pew and place your donation in the offering plate on Sunday.  With the high cost of gas, housing and food, our neighbors are in need.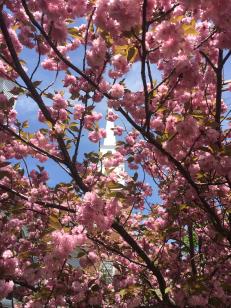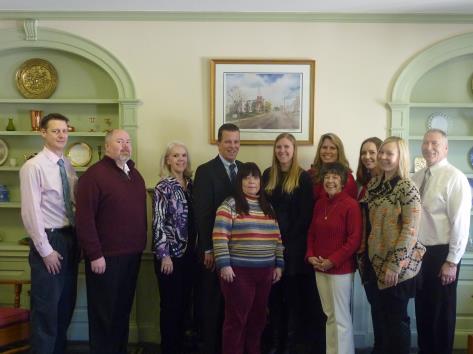 2016 Deacons are Robb Rasmussen, with Pastor Steve, Carol Myron (Chair), Mark Robinson, Bonnie DerManelian, Megan Violante, Kristen Boudreau (Vice Chair), Nancy Carter, Sara Argiro, Deanna Kelly and Kyle Baker (not pictured - Tommy Soe)